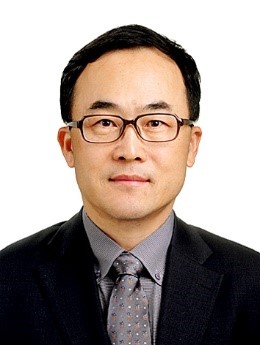 Younghan Kim

Younghan Kim received his B. S. degree in electronics engineering from Seoul National University, Seoul, Korea, in 1984, and the M. S. and Ph. D. degrees in electrical engineering from Korea Advanced Institute of Science and Technology, Seoul, in 1986 and 1990 respectively. Since Sep. 1994 he has been with Soongsil University, where he is a professor of the school of electronic engineering.
---
Experiences
2021 ~ President of KICS (The Korean Institute of Communications and Information Sciences)
2015 ~ 5G Core Network WG Leader of SDN/NFV Forum Korea
2014 ~ 2020 Chair of IETF Mirror Forum Korea
2014 President of OSIA (Open Standards and ICT Association)
2011 Chair of Information Network Society in KIISE (Korean Institute of Information Scientists and Engineers)
2008 ~ 2010 IEEE Journal of Communication and Network Editor
2001 ~ 2003 CTO of MIP Telecom
1987 ~ 1994 Senior Researcher of Digicom Institute of Telemetrics
Awards
2019 Hae-dong Academic Awards of KICS / 한국통신학회 해동학술대상
Top 100 of National R&D Outstanding Achievements (Open source based Future Internet Infrastructure System)

2016 Top 100 of National R&D Outstanding Achievements (M2M based Intelligence Machine System)

Contact Info.
Email: younghak@ssu.ac.kr
Office Phone: +82-02-820-0904
Office Location: Hyungnam Build. 1107, Soongsil Univ.